"The Better Mousetrap" Servo Tester
I've decided that my new servo tester (based on RoboPi) deserved a page of its own on my site, and that other LMR users may be interested in following my build log.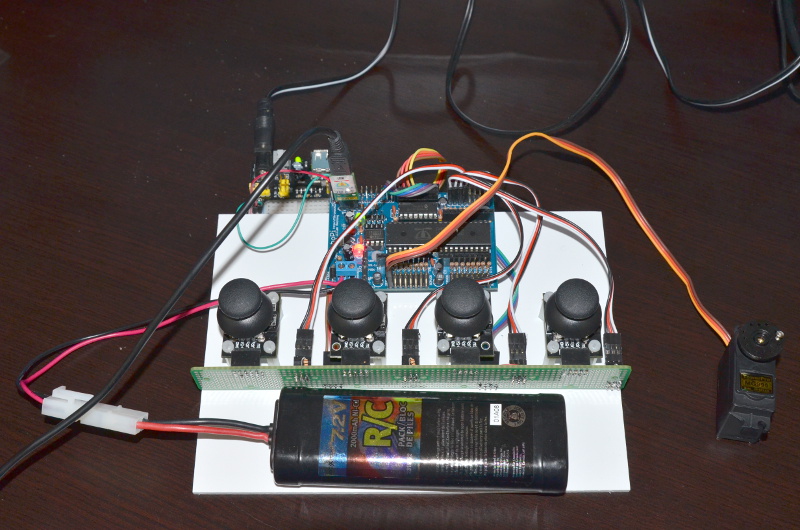 You can find the build log, and more photos at:
http://www.mikronauts.com/the-better-mousetrap-servo-tester/
(The jitter issue is now identified as the MG-995 servos needing unusually clean servo power)

June 21 2014: I made two "special" servo extension cables so that I can run all of HexPI's 18 servos from TBMST, and I'll be adding an ATX power supply to see if having 20A available for the servos will quiet the jitter. I'll let y'all know how it turns out.
I'd be happy to answer your questions here, and I'd love to get your feedback!
Regards,
Bill