BRAKE wire on a motor controller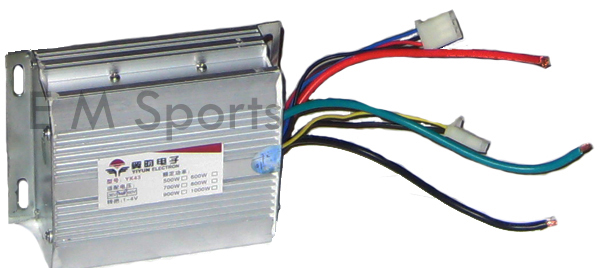 Recenter I got one of this motor controller. The yellow and black wires are for BRAKE as they described. How doe s this BRAKE wires work? Should I connect yellow to one of digital pin and black goes to Ground? anyone knows what's the function of this wire?
I am guess if signal "1" send to yellow the motor stop even throttle is full? and signal "0" to release it? or I am totally wrong here?
FYI: This controller is 48V 1000W and thick red wire goes to battery and motor positive. Black thick wire goes to motor and thick blue goes to battery negative.
The 3 wire bundle goes to throttle with 5V on arduino.
I bought this from Ebay with no much information for this controller: