D "Rudolph"
Member since:
July 2008
User Number:
812
Robots Built: 6
Components: 1
Blogs: 11
Location: San Bernardino, CA, US
I'm a something that does that thing that I do.
Okay, when it comes right down to it I guess I'm a cabinet maker, though I'm not working at the moment. I have worked as a machinist as well, both tool and die making and building hydraulic cylinder parts. During certain times of the year I am also a pirate. Yup. I'm a member of the Jolly Feckas pirate guild, and I actually _get paid_ to stand in the street, drink mass quantities of rum (or whiskey, or tequila, or vodka, or whatever anyone hands me), and harrass customers into buying my booth's merchandise. It be the best job I evar had, matey. Arrr. I am the elder of the Brothers Rudolph. Together we put together a little guild we call RudForce, we set up RudCamp at shows, and generally make (asterisks) of ourselves :) And drink. Alot.
Right now I'm a stay-at-home-dad, at least until show season rolls around again. Because of this I have a reasonable amount of spare time. Thanks to Frits I now have another outlet for that time, working on LMR's underlying code. If during your travels about this site you see anything that appears to be broken please feel free to hit that Contact button up above and tell me about it.
This making my own robot thing is fairly new to me. I've been collecting WowWee robots for a little while, and modifying them a little bit. As always I have bigger plans for them than I've actually accomplished.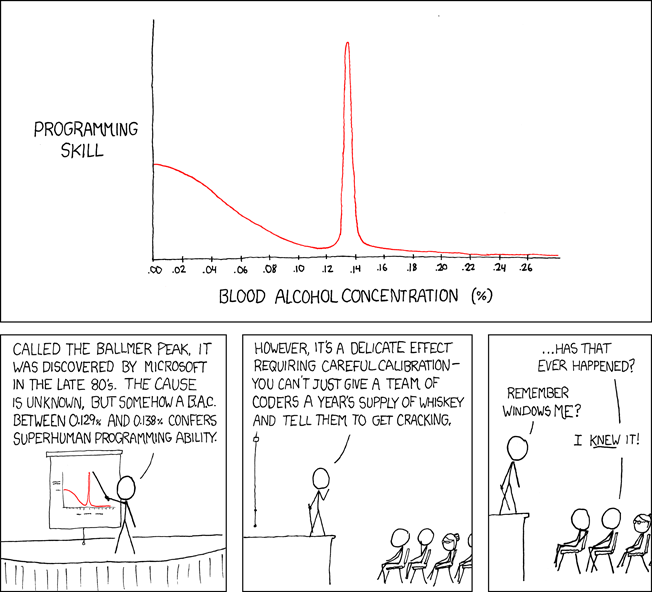 (unless you work at Faire)