Tripie v1
Well, I got a new work in progress its called Tripie.
 It will use 3 DOF per leg, the first design its based on the mini-hexapodinno.
 This is the rendered image how will looks.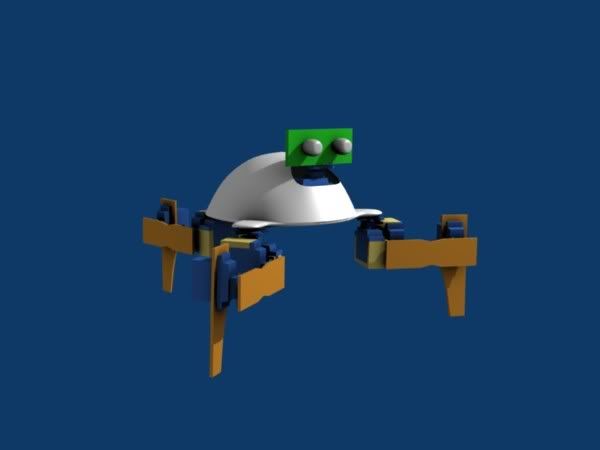 Microprocessor: unknown
Sensors: sonar
Servos: 9ge
Plastic parts:  home made
Starting date: unknown
Comments are welcome..
:).