The Lego Monster Chess Project
I saw this video on Youtube and it let me speechless... I know who is the mastermind behind the project and after I visited his website I found out I know several other members as well. Steve Hassenplug is the guy who made the balancing Legway, the Connect Four Full Contact and Stick, the Robo Magellan Green Monster, the Great Ball Contraption and other cool stuff you can read about on his website. I had the honor to visit his home, see his Lego creations, compete against him, assist him a few times with the training of his FLL team. I wish we could meet again.
But his (and his friends) latest project goes way behind what regular people can do. They had help from the Lego Company. Why? Because there are over 100,000 Lego pieces in this project and if bought retail, it would cost around $30,000! Wow!
Take a look at the Monster Chess project: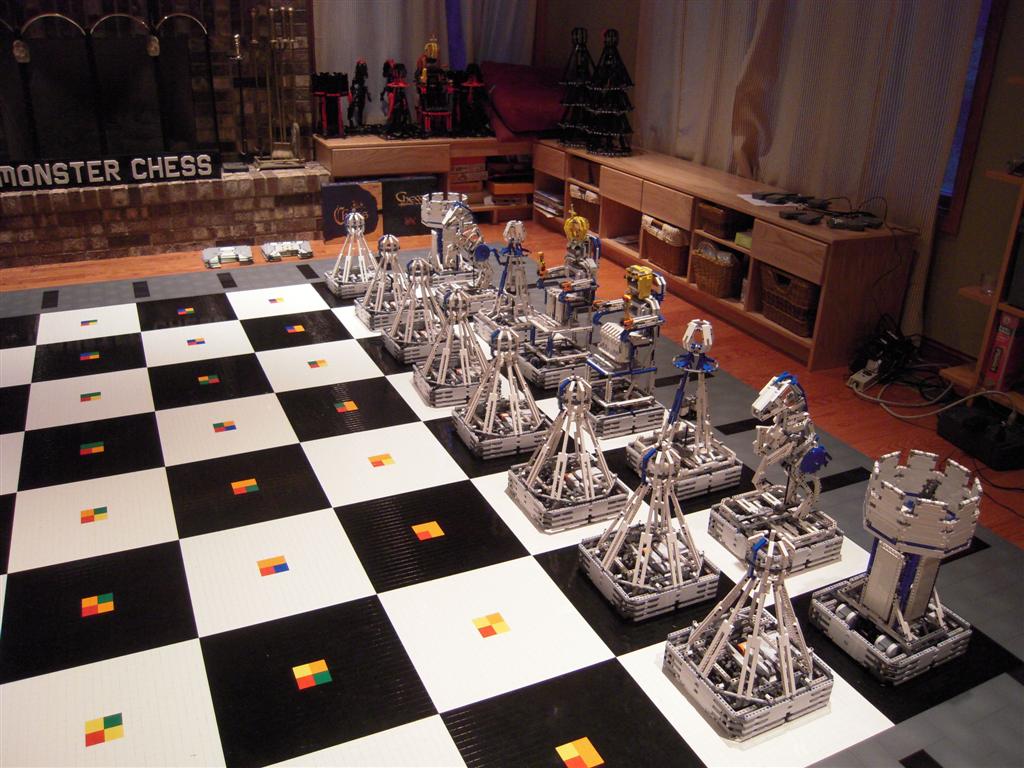 In case you're wondering:
- the board is built entirely from Lego pieces
- each chess piece is a complex, animated Lego NXT robot
- the pieces talk to each other and with the computer through Bluetooth
- the pieces move to make room for other pieces to pass
- the captured pieces go to the back or side of the board
- play mode can be computer-computer, human-computer, human-human, historical match playback...
And now the video that let me speechless: