Robotic Disk Platform
This is my next planned robot. It's based on pieces from the self balancing robot, that will be sadly recycled.
Components:
Brain: Arduino diecimila
Motor Driver: MD23 Dual 12Volt 3Amp H Bridge Motor Drive
Motors: EMG30
Battery: 12V scooter battery
Chassis: 2 circular plexyglass panels
It will be a general platform with enought room to experiment whatever comes in my mind :) I already planned some things, like remote control based on ZigBee links, mapping software, a remote tv camera, etc..
Here's the first picture :)
Early design: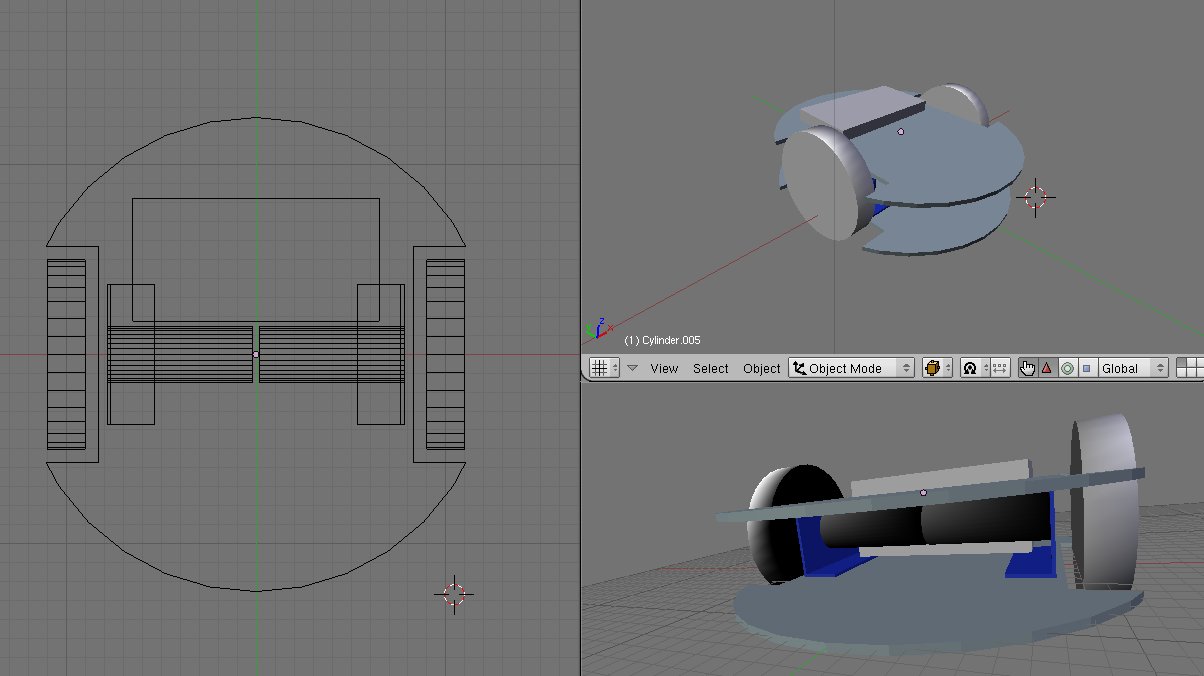 My Dremel-cutted plexyglass, it's a circle precise to about 1 mm :) It has still the protective film on:
Some fitting test. Doesn't it looks like the 3d rendering ? :)
The two disks:
 Detail of the third wheel mounting: