TrackFlip
This is my latest tracked robot TrackFlip this little robot is excessively powerful hence the name. Full power on grass always seems to end in wheelie or a back flip / cartwheel this was an unintentional feature but rather exciting its not strictly a robot yet being still remote controled but its a start!
Im planing on getting it avioding obsticles or at the very least stoping when anything is in its way eventualy i would love it to be fully autononomous 
update
just finnished a bit of a rebuild.
glued sqaure repair washers as the case had started to bend a bit
now using an arduino uno and new code now no buzzing from the motors planing on some kind of wheelie holding code with a accelorometer and tilt sensors
Picture's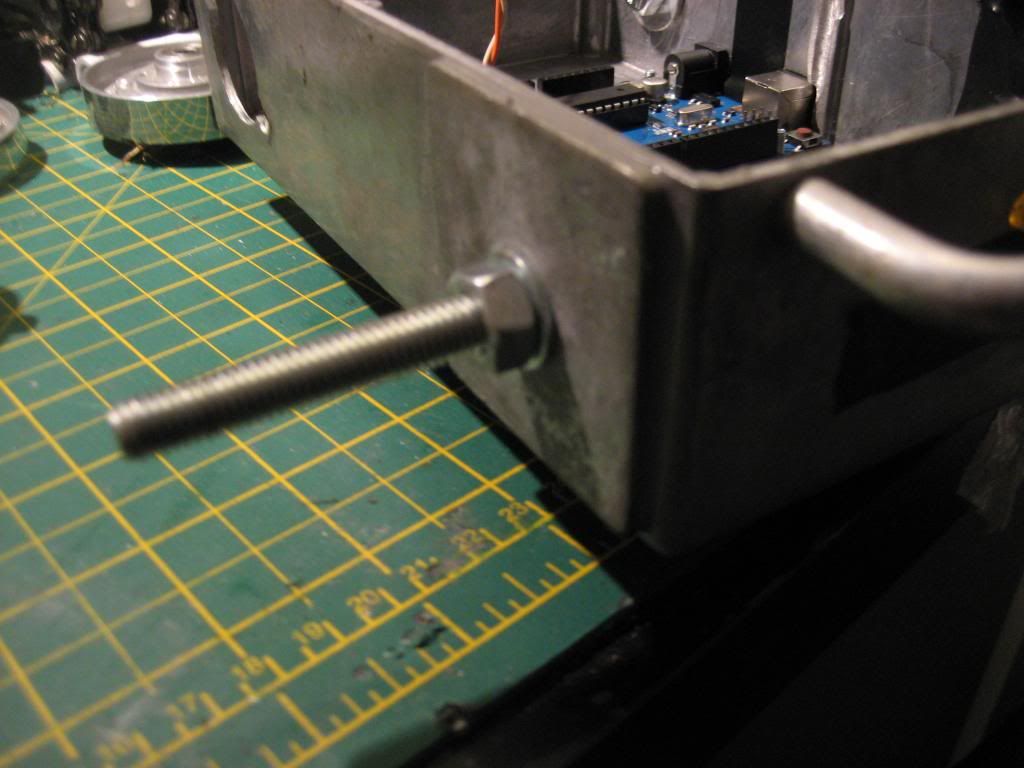 pictures