BoB v1
8/26/13- BoB has an article on maker! http://makezine.com/2013/08/25/build-your-own-biped-robot/ thank you ignoblegnome
Also if anyone would like their BoB displayed at my table at maker let me know and we can set something up i think it would be really cool to show the bobs from around the globe
june 26,2013: working with oss to get some feet with more space for a battery pack made to free up some head room. also if anyone with a bob could send pictures to my email kev.biagini@gmail.com so i can add them to the "bobs of the world" page on instructrables it would be appreciated. stay tuned for feet updates pics and such here https://www.dropbox.com/sh/jf1k61dickb37up/8jH1Nsmho_
for those that have to have the latest i work from my dropbox and i will share with you
BoB on the web. as i find links i will post them..feel free to let me know where you have seen him!
http://www.freetronics.com/blogs/news/7970751-build-bob-the-biped-robot?comment=88061495#comments
Update:now an instructable! http://www.instructables.com/id/BoB-the-BiPed/ 
the response from instructables has been amazing he is closing in on 20K! views. 190 favorited him. instructables even used him in the new toy contest banner. and the support from you all has been aamazing. THANK YOU. all of you. please help BoB continue his journey to world domination! share the link and vote. THANK YOU
this is BoB, my version of the 4 dof mini biped.
his goal in life is to walk around and take over the world one 3d printer at a time.
at this time the 1st prototype is under construction. the plans are to use a ping for vision, dagu mini driver for a brain, and 4 9g micro servos to shuffle around.
my real goal with this is to see people build and release their own bobs and make their own add ons.
a link to bobs thingiverse:
http://www.thingiverse.com/thing:43708 
and PICTURES!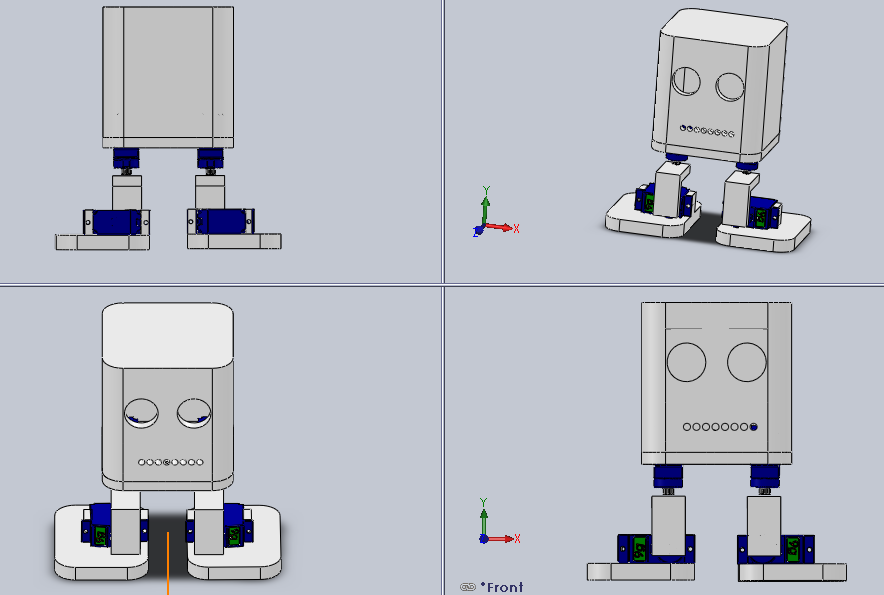 3d assembly made in solidworks 2010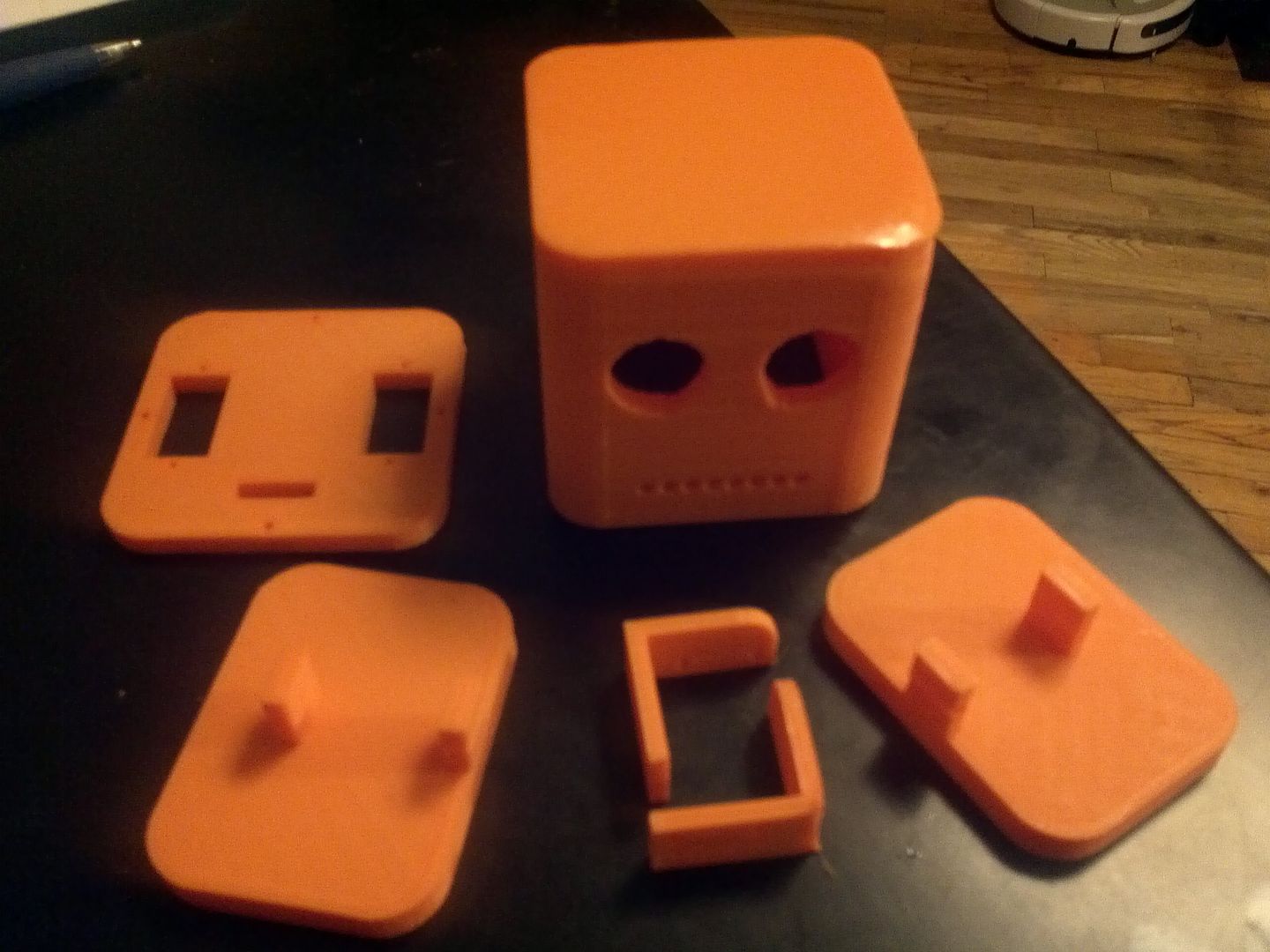 awesome 3d parts thanks to mr. FrankNeon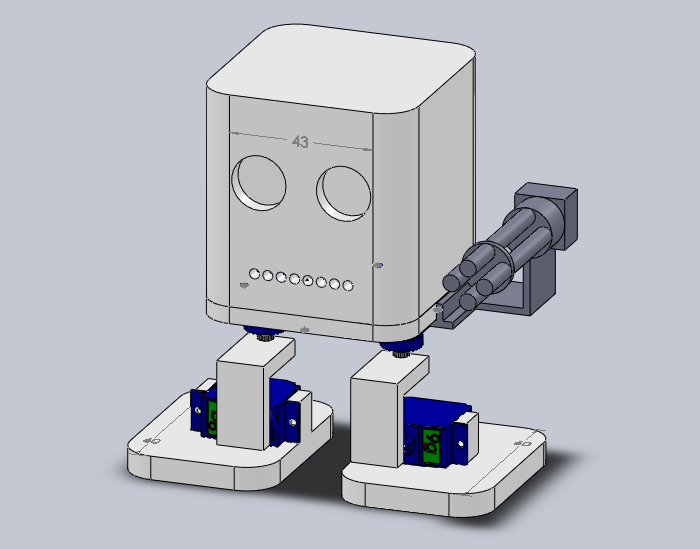 Bob's first add on. 
more to come when i get the 3d parts in the mail.
1/23-HE CAME HE CAME!
got the package yesterday and got him together last night. i did need to sand the servo spots a bit to get the servos in but it has resulted in a screw free fit. same witht he ping in his head.
so MORE PICTURES!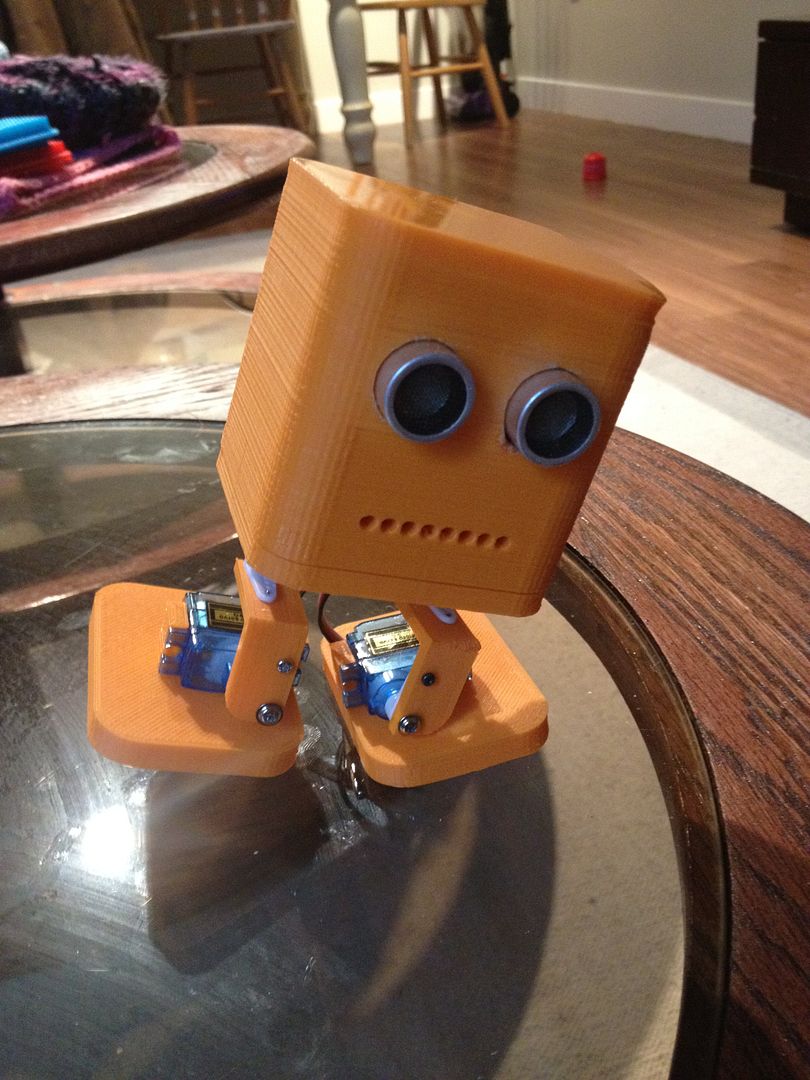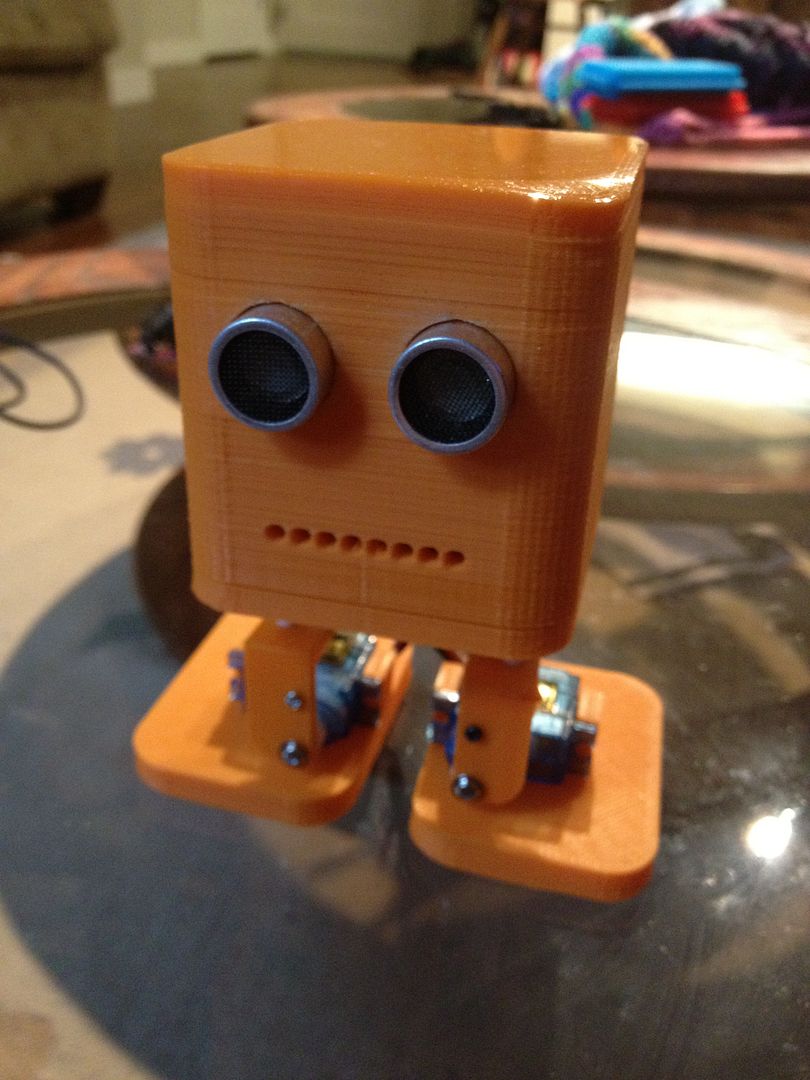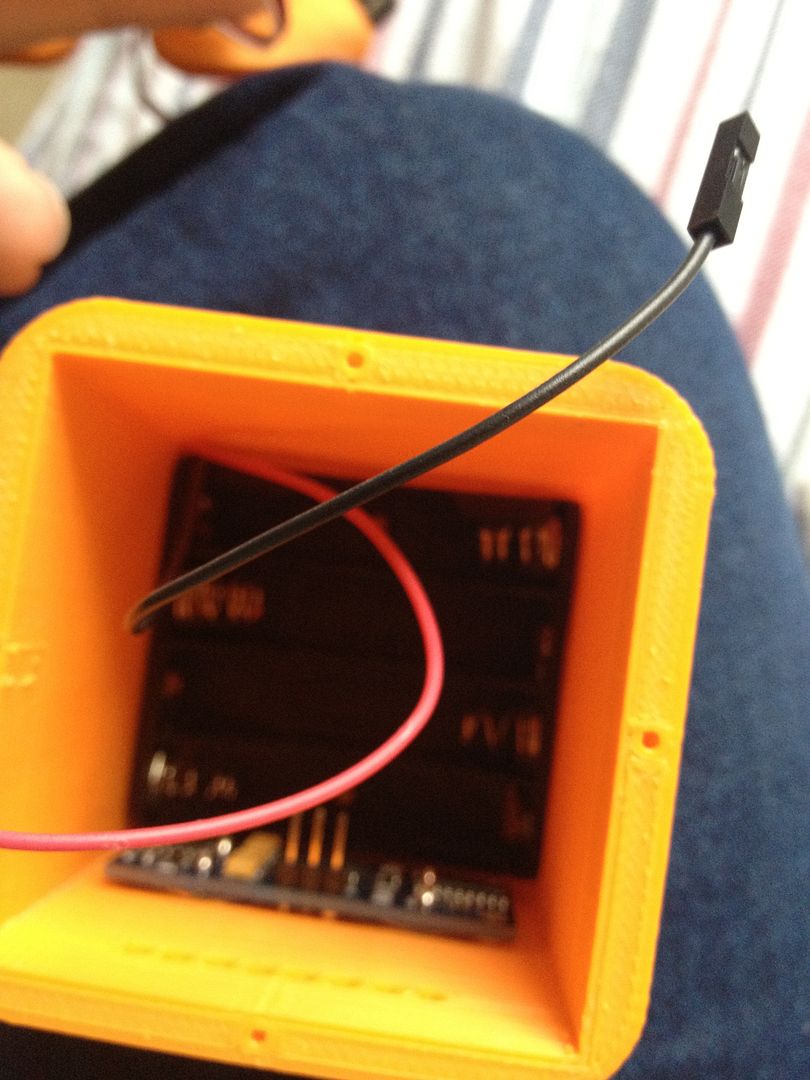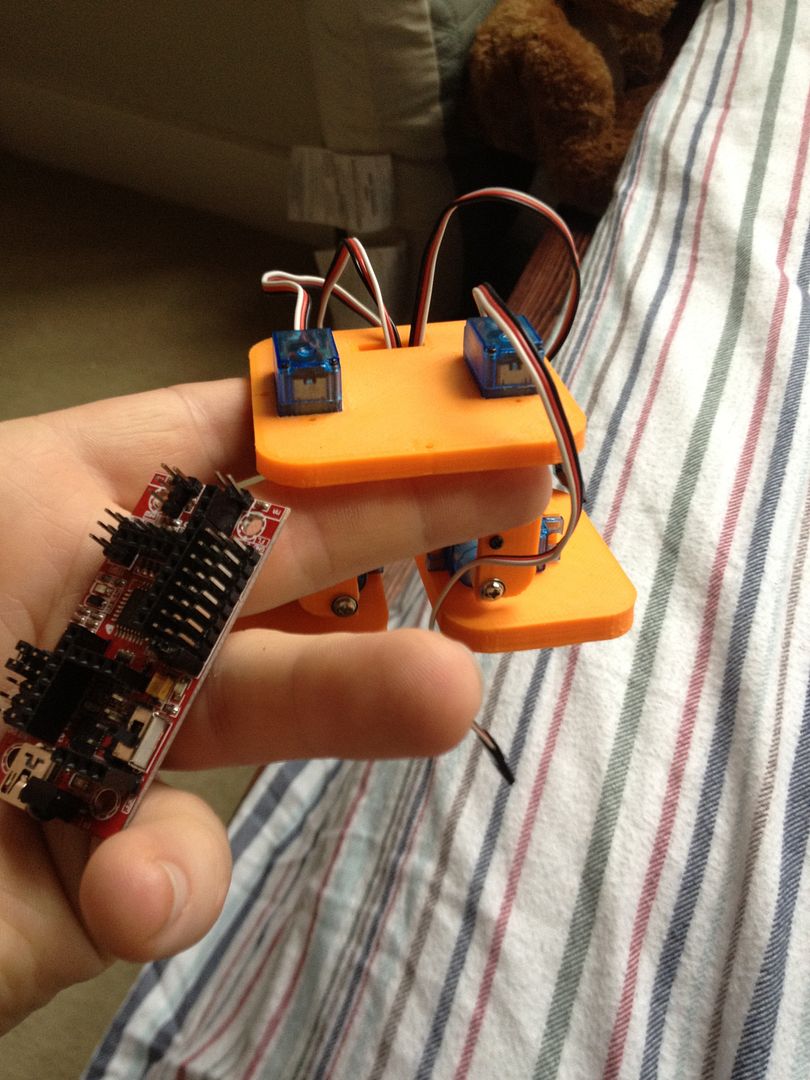 VIDEO HERE! (cant embed photobucket)
and: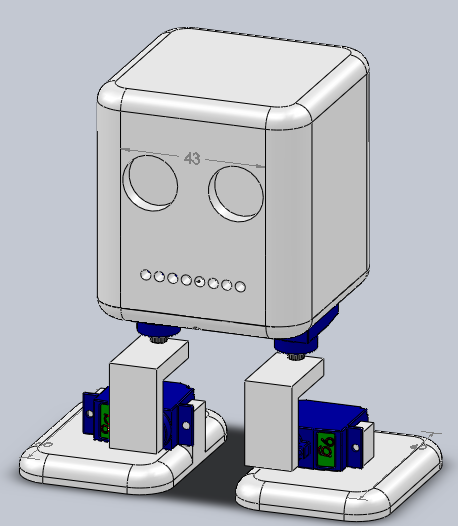 version 1.2