SparkFun launches robotic parts & "Robotics 101" video series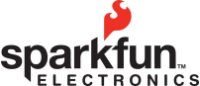 December 20, 2013: SparkFun launches the Actobotics robotic components online.
The first video shows Robert from SparkFun introducing the product line and talking about the various items.

"Sparked" by the release of Actobotics, SparkFun is also starting a really cool video series about robots and robotic components. The introductory video is also posted below.  Be sure to subscribe to their newsletter and their YouTube channel for updates to this awesome video series.
Enjoy!
(Actobotics is a product line manufactured by www.ServoCity.com)