Shellmo
Nice to meet you. I'm a hobbyist from Japan.

At first, I feel LMR is an awesome community !
There are a lot of unique and creative robots.
All of your works are really NICE !

There are no community like LMR in Japan.
I think there is a difference between the maker's culture of Japan and Western country.
But, we have the same spirit as you.
Today, I want to introduce my robot platform "Shellmo".
It will be too long to write all, so, I write unique points shortly.
Unique points of Shellmo
Shell:Shell is a face of Shellmo. You can exchange Shell to another Shell with ease.
MCSA structure: Motor, Core, Shell, Accessory. I separated Shellmo to these modules.
OpenSource: I think this is not special at here, But, almost robot kit are not opensource yet.
Printable: Almost parts (without electric parts) are printable.
Heart: A simple interface between Shellmo to us.
Decoration: An easy way to change a visual of Shellmo.
Micropede motor module: A walking module of Shellmo. Inspired by "Gakken Centipede".
Control with the phone: I made control apps for Android phone.
Kinetic eyes: I hacked Shellmo's eye for moving itself.
If you are interested, please see these also.
Project page: http://shellmo.org
Gallery: http://shellmo.org/gallery.html
Download: http://shellmo.org/download.html
Mail: yoshida@shellmo.org
Community:
Facebook group
Forum
Shop
More Movies
RepSpider Alpha Build
https://www.youtube.com/watch?v=CHozDeHxOe4
Shellmo Centaurea
https://www.youtube.com/watch?v=FTptSCSQqB4
Octalegs motormodule
https://www.youtube.com/watch?v=5KH_pmVRtwg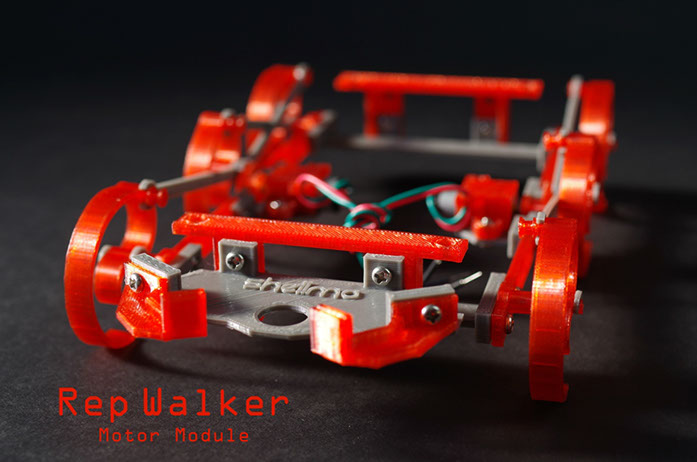 RepWalker making tutorial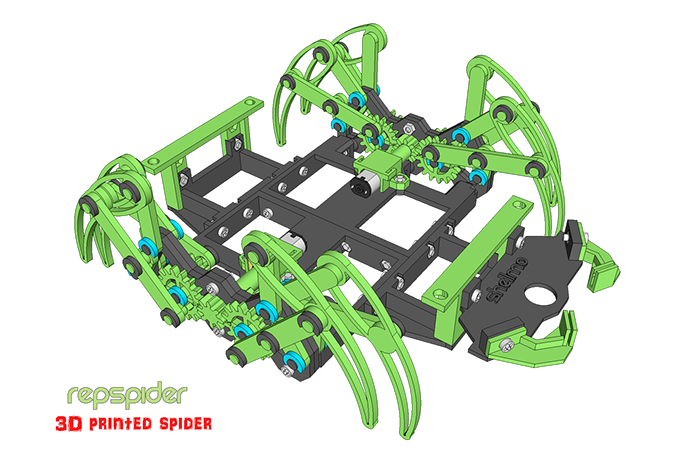 RepSpider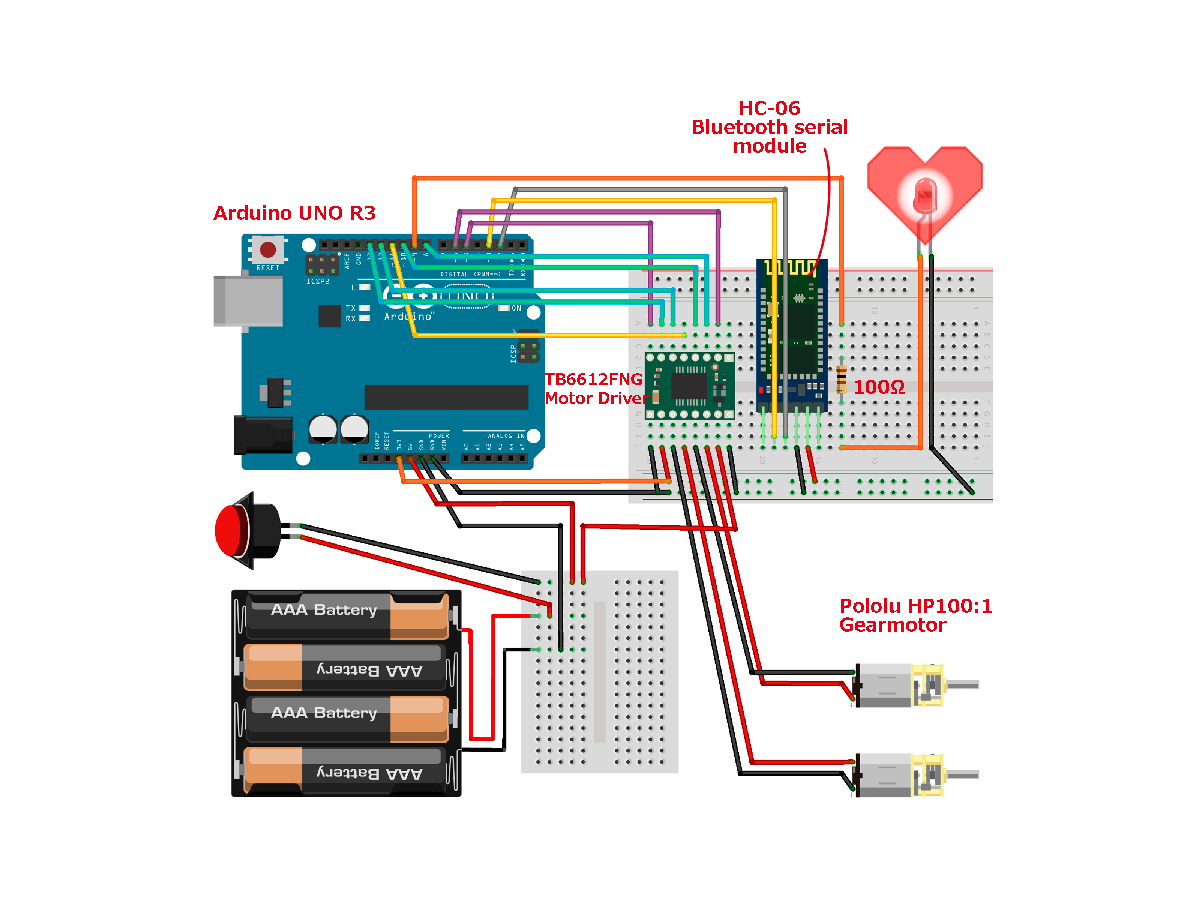 Circuit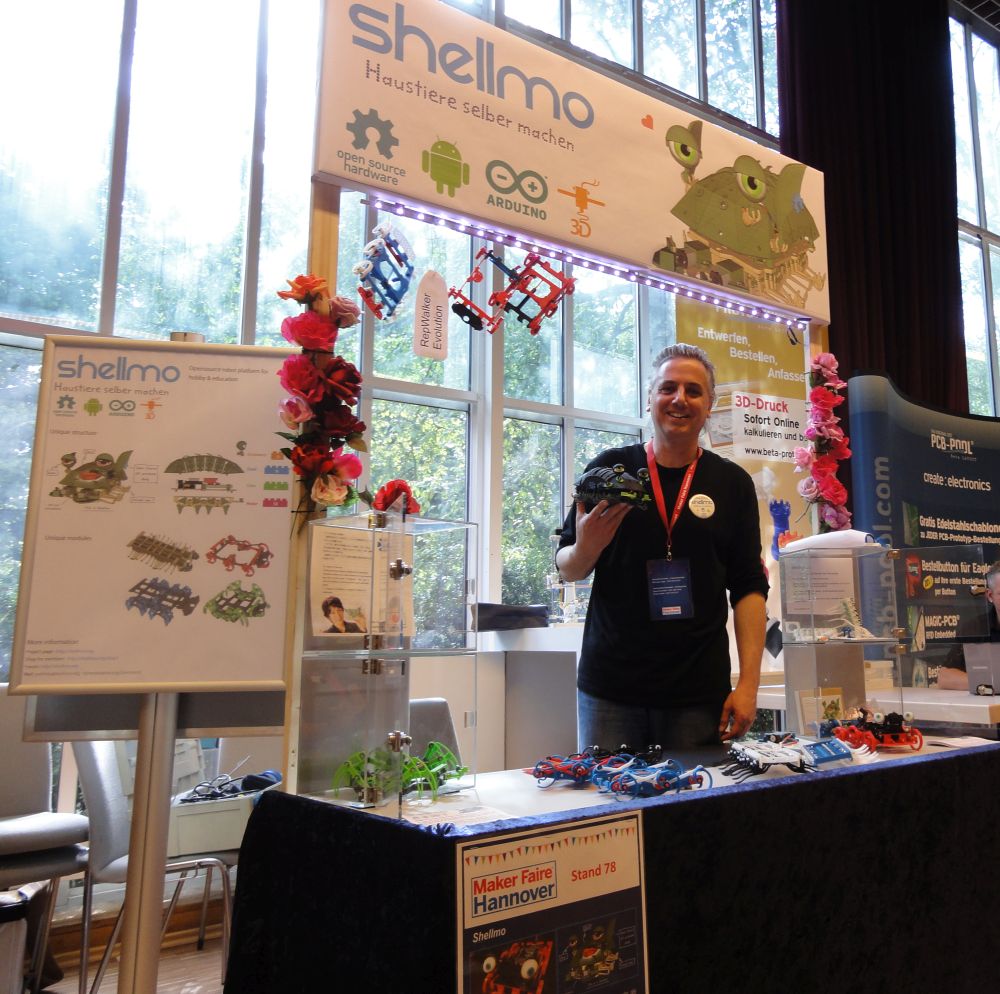 Maker Faire Hannover
Update 140805
Added RepSpider picture and 3Dfiles
Added more pictures and movies etc
Update 140423
Added RepWalker picture and 3D files