555 Solar-Wind Controller -- For Ossipee
Ok.  I'm building a parts list for an SMD version of this guys 555 Charge Controller.  So far I've replaced,
Here is his schematic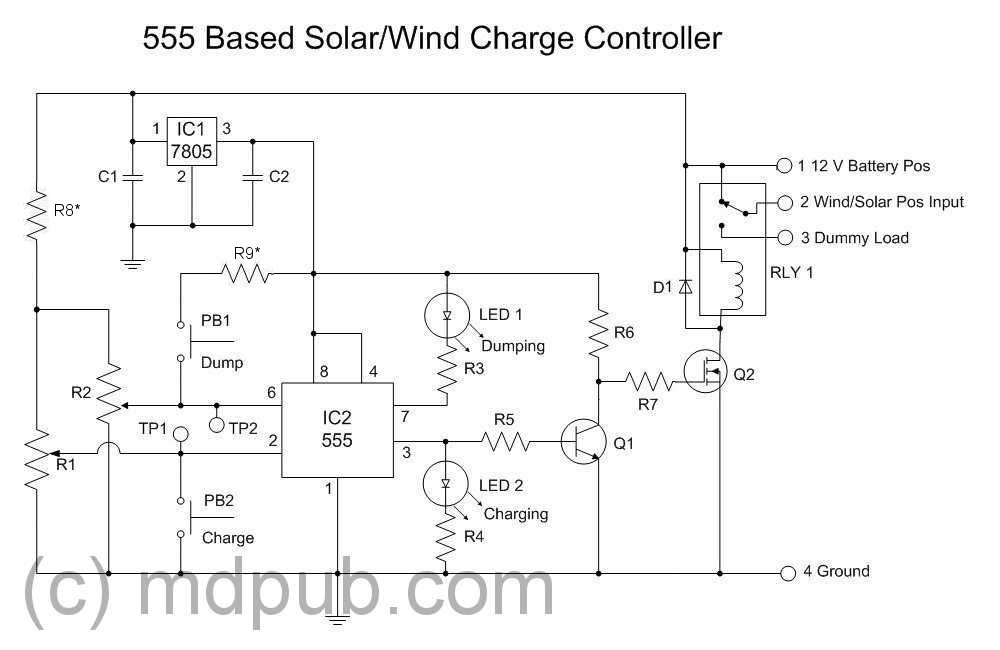 Here is my Eagle version:
Ok, here is the first layout (1.32" x 1.03").  I think I can shrink it more if I consider using a different fet.
TOP (v01)
BOTTOM (v01)
If anyone has any thoughts or critiques, feel free to yell at me. :)