Difficulty connecting Srf05 to Picaxe28x1
OK, at first I tried using the PCB connector thing (white, thick, multiple wire wires) and it got annoying because I wasnt certain which clip would be for which wire, and now I am facing even more diffilcuties. I took apart a computer recently to find spare parts, and I found a couple 4 pin female ports, I conected a couple wires to it, and isolated the one at the end, a yellow one. Now, I dont know If I did it right, but I attempted to solder the one wire to the actual board, was I supposed to? Or use a pin, now I have excess solder that I think might mess up the connecting, because, as you can see from one of my pictures, its an aannoying glob. So I conclude with two questions:
1. How do I get rid of some of that solder?
2. What is a more practical way to connecting the Sonar to the Microcontroller?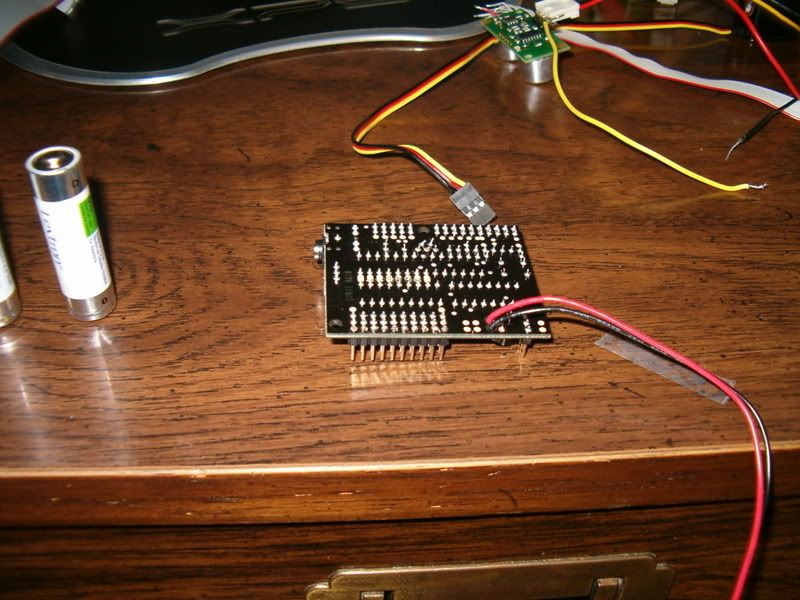 This picture shows the solder mistakes the best
---